Don't Miss Anything!
Points towards your Family Bucket List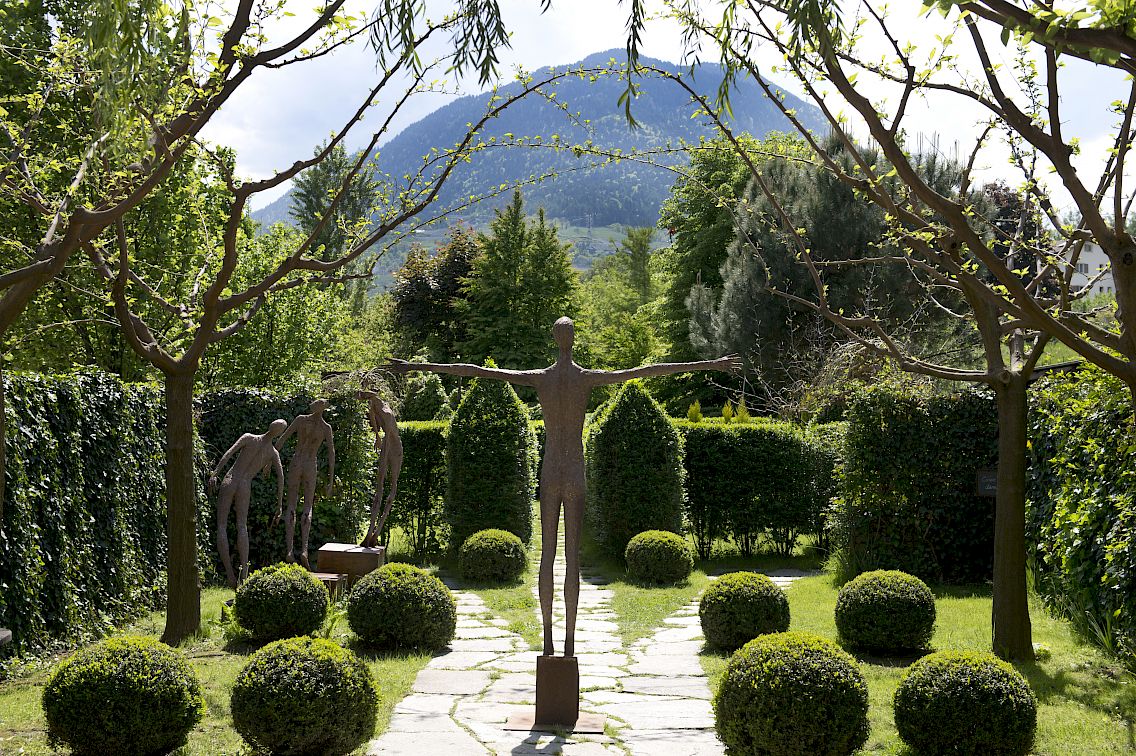 Kränzelhof Labyrinth Garden
With its labyrinth garden, wine cellars and gourmet restaurant, the Kränzelhof Wine Estate in Tscherms/Cermes has even more to offer. Dad and Mum feel just as at ease as the kids! With its vineyard labyrinth and water landscape garden, the wine estate's 20,000 m² grounds offer plenty of scope for adventures. Here are some highlights:
no less than 7 gardens, with sculptures & installations by contemporary artists
for art lovers: guided tours through the gardens, in a tranquil, contemplative setting
wine tastings in the 800year-old wine cellars
gourmet dining at the sophisticated "Miil" Restaurant (housed in a rustic 400year-old mill)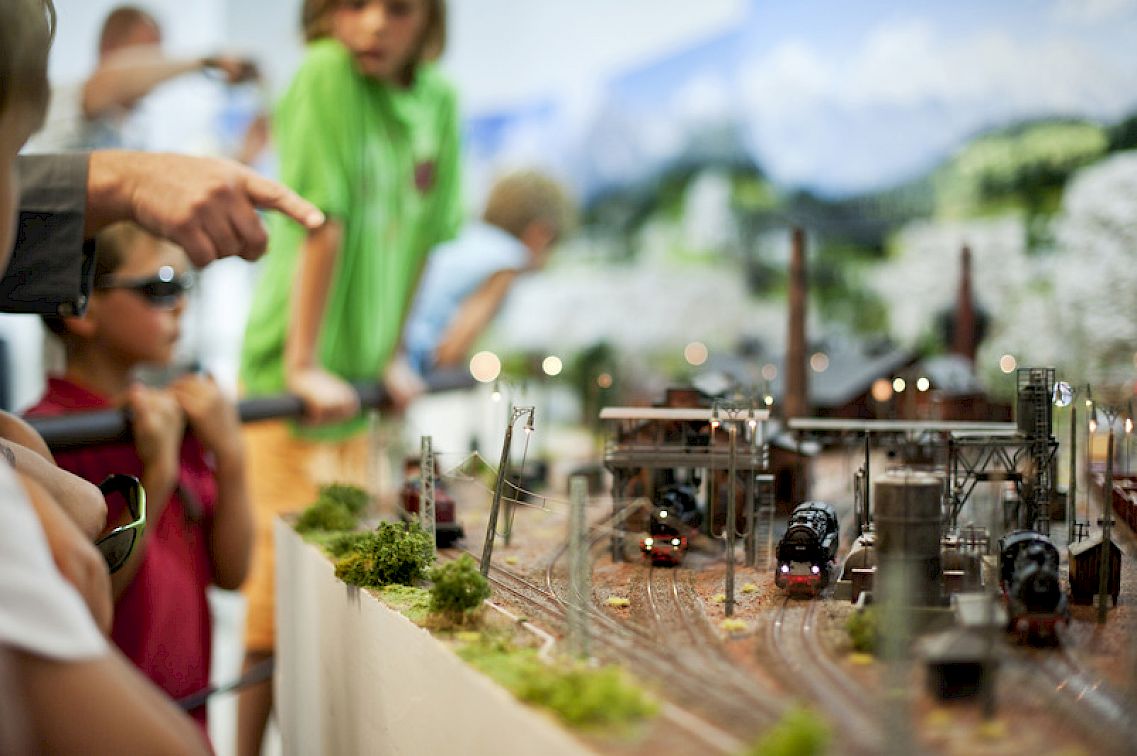 Train World Museum in Rabland/Partschins
Do you associate trains mainly with railway stations? You should visit the Train World Museum in Rabland/Rablá (Partschins/Parcines), with the largest model railway installation in Italy. Here, the kids will learn all kinds of things about trains. Not only the kids will be amazed at these perfectly reconstructed complex miniatures!
300 m² miniature South Tyrol landscape
totalling over 20,000 model railways, the Train World Museum is one of the largest private model railway collections in Europe.
kids playcorner, where they can steer their own train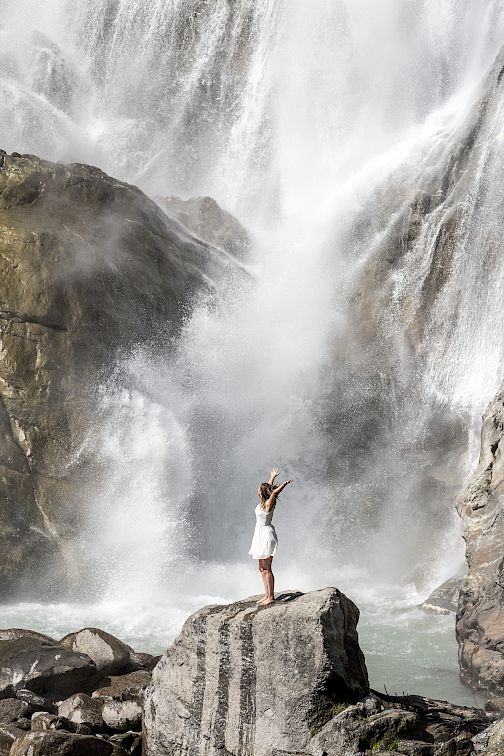 3D Archery at the Partschins Waterfalls
Like a real action hero, sneak through the undergrowth armed with bow and arrows! Train your eye on the target as it moves around, trying to dodge your arrow. Despite the strong wind, your arrow hits the mark! Feel like joining the 3D action adventures at the Partschins/Parcines waterfall shooting course? What are you waiting for?
realsize, virtual forest animals hiding in the forest
bring your own 3D bow & arrows, or rent them here
professional intro to the world of 3D archery
Schnalstal Valley ArcheoParc  
Who was Ötzi, the Iceman? Where was he heading to? What did he look like in real life? How did humans live 5,000 years ago? The ArcheoParc archaeological and interactive museum in the Schnalstal Valley will help to provide answers to such questions. Throughout its entire 4,000 m² indoor and outdoor area, the museum offers an interactive programme simulating what life in the Stone Age might have been like.
from the museum, you can even make out where Ötzi was discovered
permanent Ötzi exhibition with a reconstructed outdoor settlement: wooden huts, fireplaces, clay ovens and even grain fields
shooting with bow and arrows, baking bread, making copper jewellery in the Stone age