Action Adventures!
A dose of adrenaline!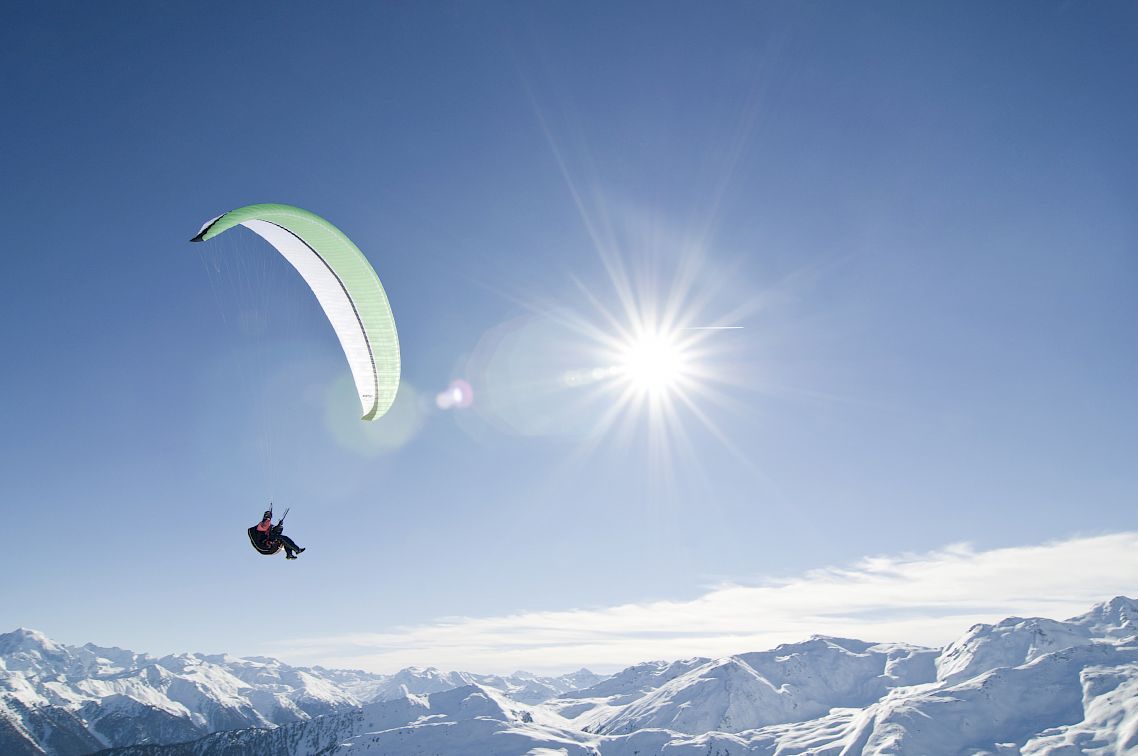 Tandem Paragliding above Meran
Ever dreamt of flying? Maybe now's the time to make it happen! You'll be amazed at how the world looks – and how it feels looking down at the neat, green landscape around Meran/Merano from a tandem paraglider high up in the sky!
you have no reason to worry, as you're in the safe hands of highly experienced professionals
you choose between a gentle cruise – or something more adventurous!
suited to anyone older than 5 years old – as long as you don't suffer from health conditions!
Climbing
Since kids generally like clambering all over the place, why not give them a taste of rock climbing? Partschins/Parcines offers opportunities for all ages, such as the Burgstallknott climbing rock, where children are also allowed. With an extra dose of courage, you might try shimmying along the Ziel via ferrata chain path. Watch out: you need strong arms!
the Burgstallknott climbing rock and the Knott fixed rope route are also suited to beginners
the panoramic Huafwond rockface on the Sonnenberg mountain is restricted to experienced climbers
children can also try the newlybuilt Ziel via ferrata chain path – but only the first section!

Summer Toboggan Run
Fancy some excitement? Then don't miss out riding the "Alpine Bob" at the Meran 2000 ski and hiking area. All you have to do is get on, release the hand-brake … and you're off! Summer tobogganing means racing downhill along a winding monorail – the wind whistling in your ears!
1.1 km long sledrun on a monorail
there are sections as high as 12 m above the ground!
afterwards, you'll receive a photo of yourself on the bobsled, as a memento!
Skiing in the Schnalstal Valley Glacier
Skiing in the Glacier in summer was banned for environmental reasons. However, in the colder months between October and May, you and your family can still ski in the snow along the slopes under the winter sun.
autumn/winter/spring skiing in the Schnalstal Valley Glacier, from September until May
ski depot, rentals & ski school
popular family ski area, also for training by sports teams