Let's Get Up and Go!
Hiking with the kids
How much further is it? How many times have parents heard this! We're almost there! The answer is equally predictable. Strange that few realise how much fun a hike can be!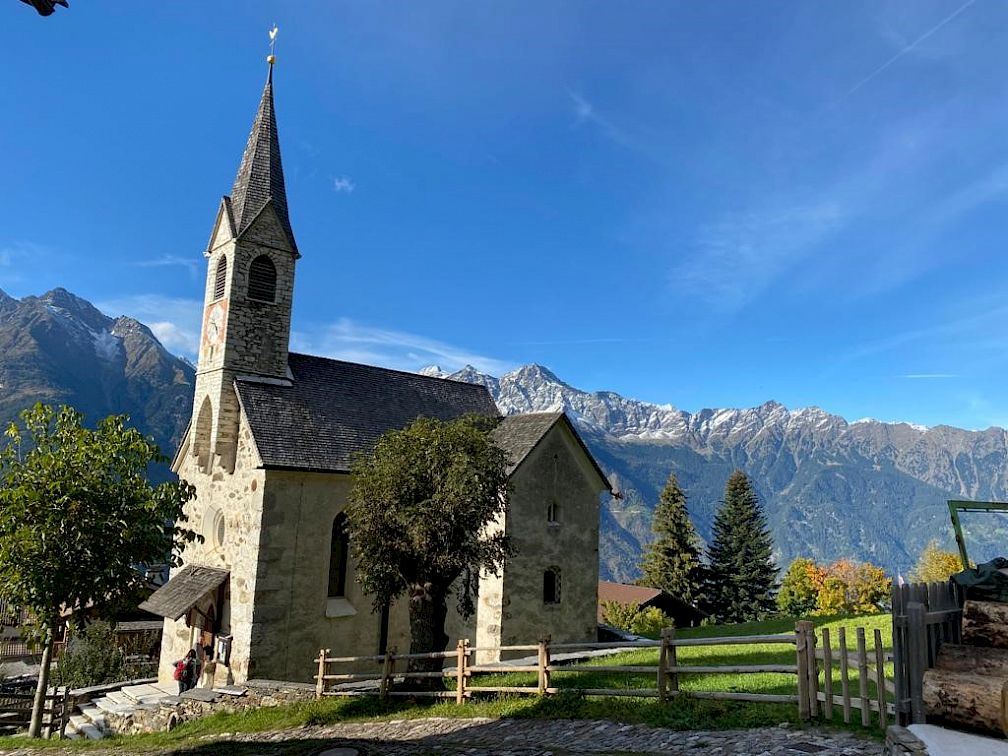 If you come to South Tyrol, hiking is pretty much unavoidable. This stunning mountain terrain follows you everywhere. Even here in Rabland/Rablà (Partschins/Parcines), the natural attractions around us are spellbinding. Fortunately for the kids, an adventure holiday in the Meran and Environs has a lot more to offer than just hiking along mountain trails. Such as: visiting the nearby Partschins/Parcines waterfall, taking the cable car up into the Texelgruppe Nature Park, hiking high up in the glacier, playing on the irrigation canal trails above Meran/Merano, meeting random horses, cows and goats along the way. Enjoying delicious Kaiserschmarrn pancakes at one of the many mountain huts in the Vinschgau Valley. With this, and so much more to do, you might need some backup. If you like, we're ready to serve as your personal guide – showing you the best beauty spots in our region!