We're Hungry!
Taking care of your tummy
For any new day to get off to an ideal start, you need the right breakfast – as your tummy will tell you! But it doesn't end there. Even during the course of the day, there are other refreshments: from children's lunches to our afternoon snack, teas/coffees and cake, ice cream, to evening cocktails and knick-knacks.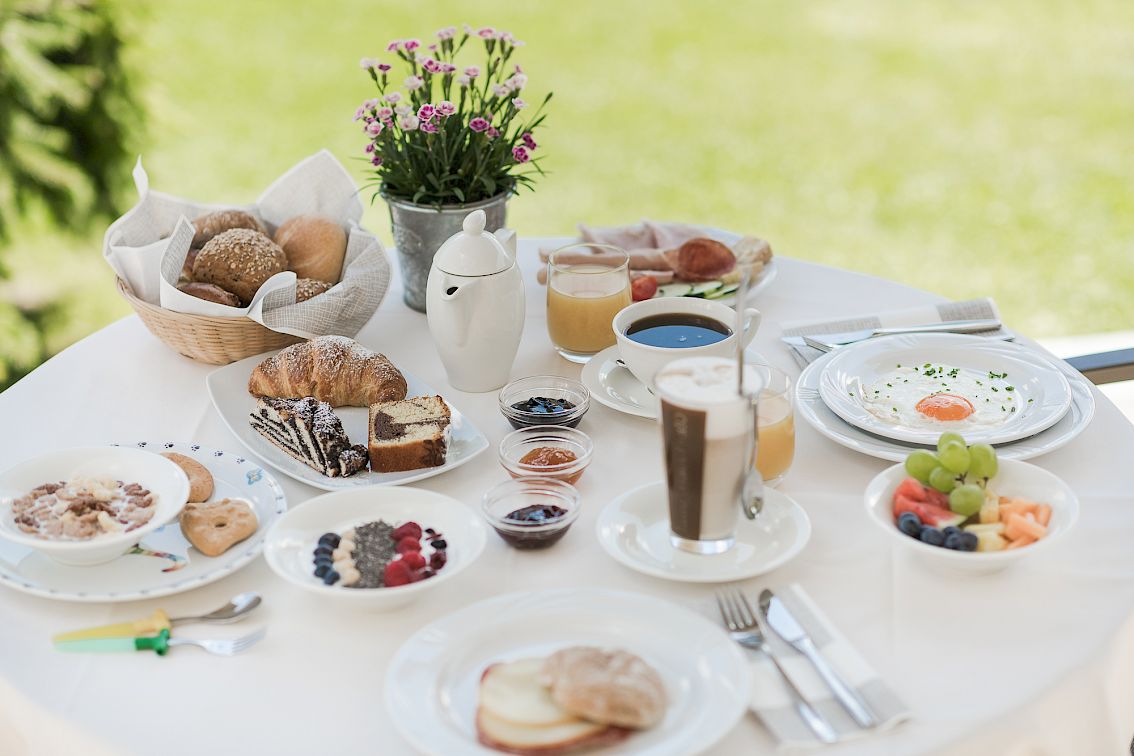 Breakfast buffet with children's section as well as organic-food corner
Adults € 23 per person, children from 6 years to under 10 years € 14, children below 6 years € 12
at just € 9 per kid and meal
homemade cakes and ice cream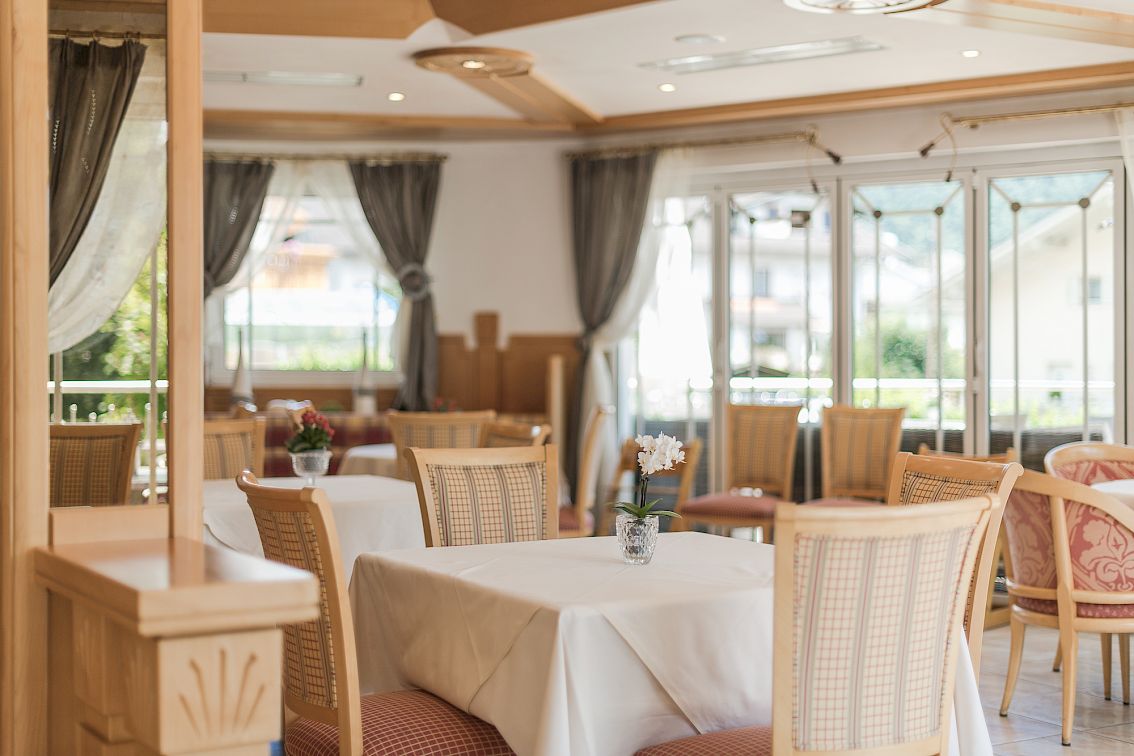 At the breakfast buffet, there's also a children's section where the kids can help themselves to crispy bread, fresh mountain cheeses, sausages and bacon, fresh juices, cocoa... Meanwhile, the grown-ups are enjoying their coffee. And on Sundays, breakfasts include sparkling wine by the glass – and there's always a salubrious organic-food corner to placate the conscience. At just € 9 per head, your child can partake in the children's lunch. To keep everyone happy in the afternoon, we also serve homemade cakes and ice cream. And in the evenings? With the wide choice of excellent local restaurants and value-for-money pizzerias, you'll be spoilt for choice. Stop counting your calorie intake until you're back home again!