Hot, Blue & Green
Hot spa, blue water and green fields
Is 'relaxed parenting' a contradiction in terms? At Heidi and Edith, you can pause multi-tasking! While you're at the spa & wellness, your kids are in good hands. Enjoyment, per se, helps you relax – which is what our pools and our park are for… check them out!
Outdoors
Heated outdoor-pool
Heated paddle-pool (new 2021!)
Lawn for sunbathing & relaxation areas (in the 1,300 m² park)
Indoors
Heated indoor-pool
Heated paddle-pool
Relaxation areas
Finnish sauna
Turkish bath
Infrared sauna
Solarium bed
Relaxation room
Highlight: romantic night-time saunas by candlelight
Treadmill, cross trainer, spinning bike
Multi gym machine
Gymnastic balls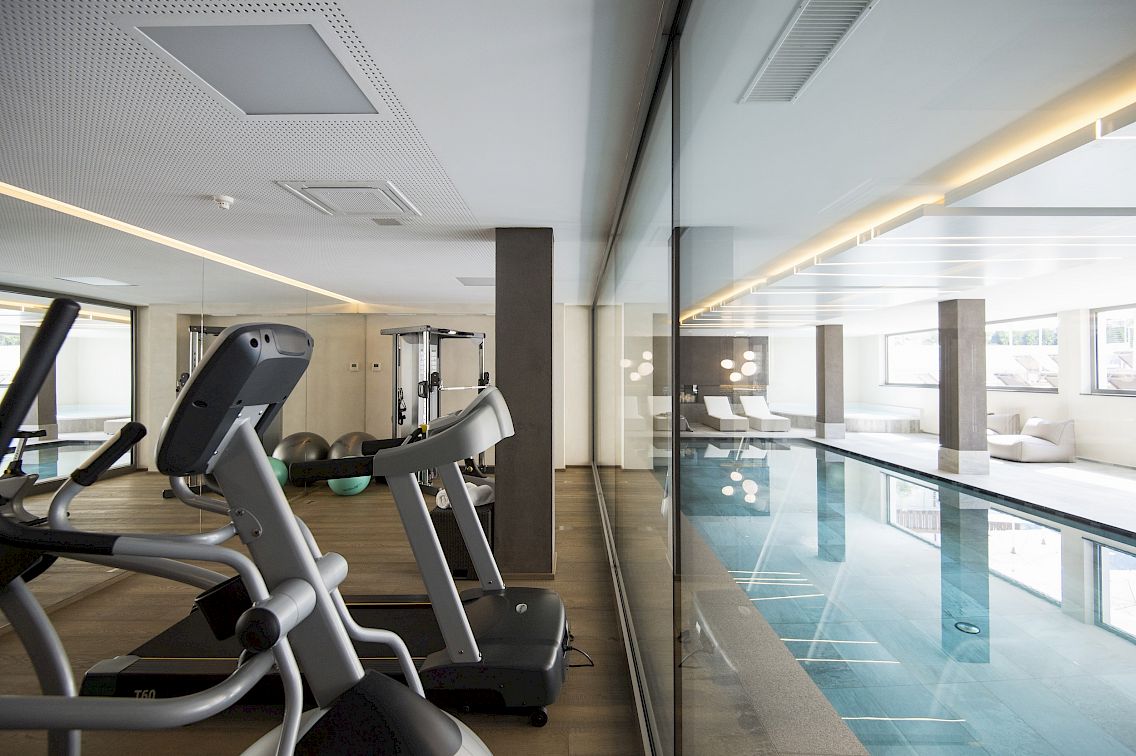 You can linger in the pool as long as you like – while your toddler plays in the new paddle-pool. Adults can play with their kiddies, or keep a watchful eye from their deckchairs. In any case, there'll be plenty of 'me-time' later in the saunas and gymnasium. We offer different kinds of hot treatments: from Finnish and infrared saunas, to Turkish baths, and even romantic night-time saunas (or baths) by candlelight. Adults can sweat it out in the sauna before heading for the relaxation room for the last quiet read of the day, or let the mind wander on a solarium bed.